Consumers are more and more aware of well-being – not only of themselves but also of the environment. The interest in plant-based diets is rising and the global protein demand skyrocketing. The changing consumer preferences have led the food and beverage industry to explore alternatives to traditional sources of protein. With its versatility and sustainability, sunflower protein is emerging as one of the most interesting alternatives in the plant-based protein market.
Sunflower protein is made from hulled sunflower kernels by cold pressing and grinding them into fine flour. With its mild nutty taste, sunflower protein is a highly nutritious protein that contains all nine essential amino acids and a low quantity of antinutritional factors.
Product is also gluten-free and free of the top eight allergens, thus catering to the needs of consumers with dietary restrictions. Beyond its nutritional value, sunflower protein has several functional properties that enhance its utility in various applications. It is a shelf-stable dry ingredient with high solubility and emulsification and good water and fat binding capabilities. With its mild flavor, smooth texture, and neutral color, it is suitable for a variety of food products. Sunflower protein's potential applications range from plant-based milks, meat and seafood alternatives to baked goods, snacks and nutritional beverages.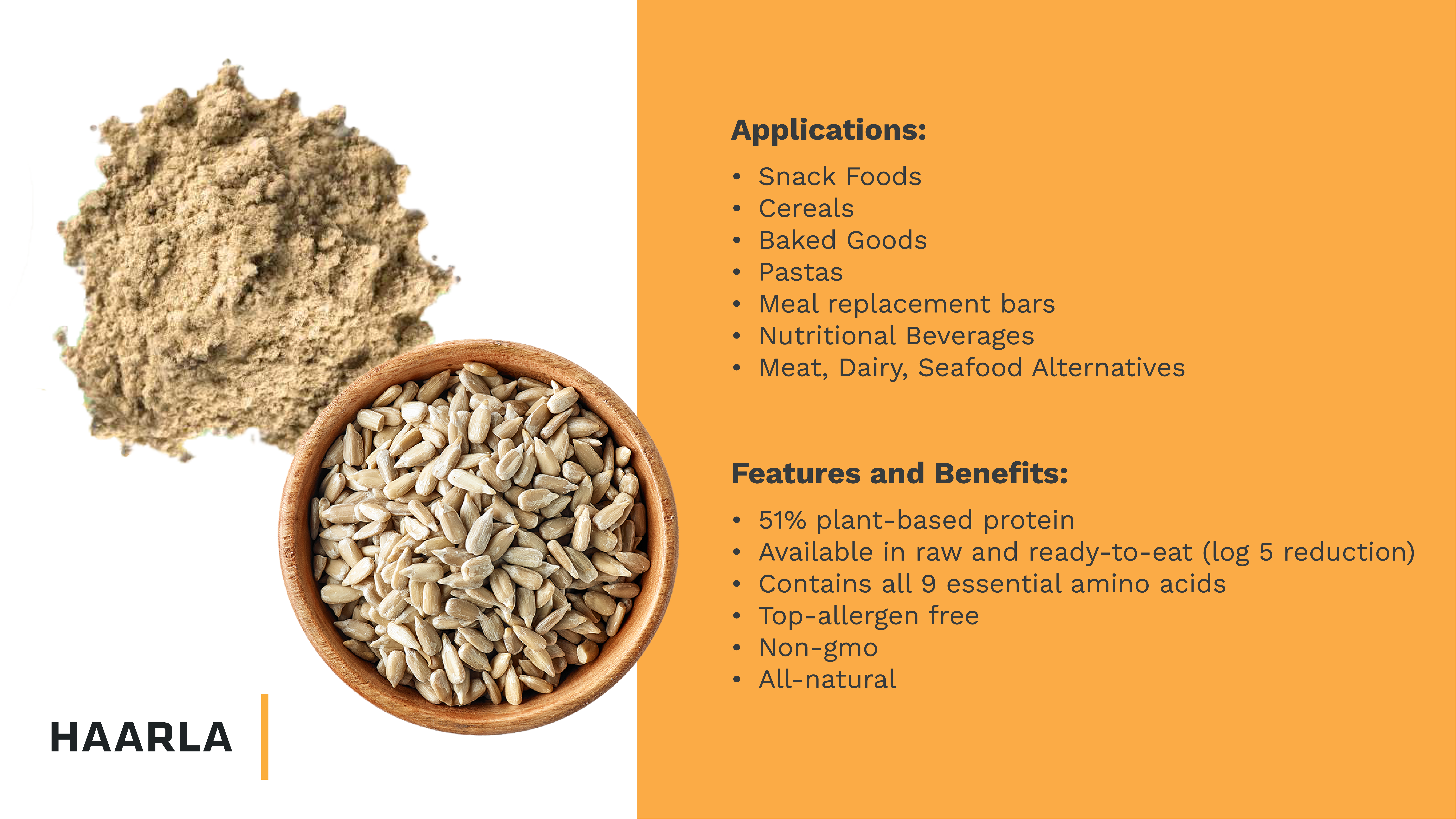 .
The sunflower protein Suntein by Europack is now available through Haarla in the Nordic countries. The Suntein is non-GMO and has a high protein content (51%). No chemicals are used in its production. If you want to learn more about the uses of sunflower protein and discuss its potential applications in your production, the experts in our Food and Health & Wellbeing team are your service.
Contact us for more information:
Mikko Kymäläinen
Business Development Manager